you landed on this page for a reason!
We are a COMMUNITY built with the intention to support those who want to focus on + prioritise their mental wellness. We want to empower you to believe in your own creative energy, acknowledge your negative self talk + replace it with positive action!
OUR MISSION...
...is to make mental wellness a priority, to support you in moving towards a growth mindset with self development tools that improve confidence and self esteem.
why CraZyCreativeCool?
Aside from being the biggest TLC stans ever (CraZySexyCool was the name of one our our fav albums) we have a weird love of alliteration and a obsession with creative minds! Although this site isn't solely for creatives, we think every human being has that creative spark and sometimes it just needs to be nurtured. Are you CraZyCreativeCool?
CraZy: someone who is different and is walking a path towards self acceptance and acceptance of others.
Creative: someone who has creative energy that they want to use to better themselves, their community and the world!
Cool: someone is working towards believing in their own power and wants to use that power to make positive changes in their own life and the lives of others!
so, what do we do?
With a strong focus on creative minds, we offer a support system for young women with content and workshops based around building self esteem, overcoming limiting beliefs, networking, self care, goal setting and how to manage your mental wellness, whilst still being productive and career driven.
Our intention is to create a safe space for CraZyCreativeCool people who care about the world, others and NUMBER 1! (that's you, btw). As human beings living in the current tech obsessed world which demands every second of our ever shortening attention span, our minds can be greatly affected by comparison and unrealistic expectations, whether it's because we don't look like someone we see online, have their relationship, their job or their dog! Due to this, so many people suffer alone and in silence and feel like they can't accomplish anything, when inside there is this intense power waiting to be released! We all know the feeling of wanting to do so much, but day to day activities, personal struggles and of course our harsh opinions of ourselves can weigh down on our minds like a brick and make it difficult for us to get anything done at all! Leading us straight back down that road of comparison and adding to feelings of low self worth. This is why it's so important to look after YOU. Want to help others? Focus on helping yourself. Want to change the world? Focus on changing yourself. We can do so much for the world, our friends and family when we are offering love and support from a resilient space.
do you relate?
Procrastination is your middle name

You care too much about what other people think about you, your work and what you do

You find yourself in a fog of negative thoughts and find it hard to clear your mind

You're tired. All the time

You have creative energy and ideas about what you want to do but end up cleaning out your room for 5 hours before giving up and binge watching Netflix all night

You feel alone and like no one else understands your mind and the struggles you face
If you're reading this, we know you KNOW you have power. You KNOW you have a purpose. You KNOW you're special. You KNOW you have something incredible to share with the world. Yes, you might not be able to summarise it in a sentence right now, but you feel it. Right there. This community was built for and by people like YOU, who have passion, creativity and a vision to live life on your terms, to create your own happiness and take back your power from situations you know aren't good for you. These situations could be external or internal - self sabotage is real!!
Through this community, you'll learn how to focus on building a growth mindset to build the inner strength you need to accomplish anything you want to. Don't forget, the human brain is just like a muscle - we need to train it to GROW! Focusing on a growth mindset with a holistic self care approach is key to our mission. This isn't the pink and fluffy self care you might see on IG (although those feel-good posts have their purpose) this is the inner WORK you need to do to really make changes. It's not easy, but we promise it's worth it.
We genuinely believe that we are all constantly growing and this growth need to be nurtured, so we can flourish.
"Grow through what you go through"
...one of our mottos - because there's literally nothing you can't conquer with the right tools and support system!
a few important things you need to read (please!)
Just a quick disclaimer before we leave you to get started on your self development journey:
1. We want to build this community. That means, you are a part of us (if you want to be!). Your opinions, feedback and even criticism on everything we put out here is valued and appreciated, so we can learn and grow too.
2. If you have something you want to share with us, whether it's your art, your skill, your story. Please get in touch. We want to get to know you, support you and help you spread your message!
3. We are not mental health professionals. This is a self development platform and we focus on mental wellness. We do talk about our mental health journeys and thing that have helped us. However, although we believe a lot of the content we put out can be beneficial to improve mental wellness, this is an informational site and the information here is not to be used to replace the specialised skill and judgement from a qualified mental health professional. Please read our full disclaimer here which includes links to use if you are struggling. We always recommend you seek professional help if you have suicidal thoughts or thoughts of hurting others, are abusing substances, self harming or struggling severely with a mental illness. Our love and support is always here for you.
Welcome to the community!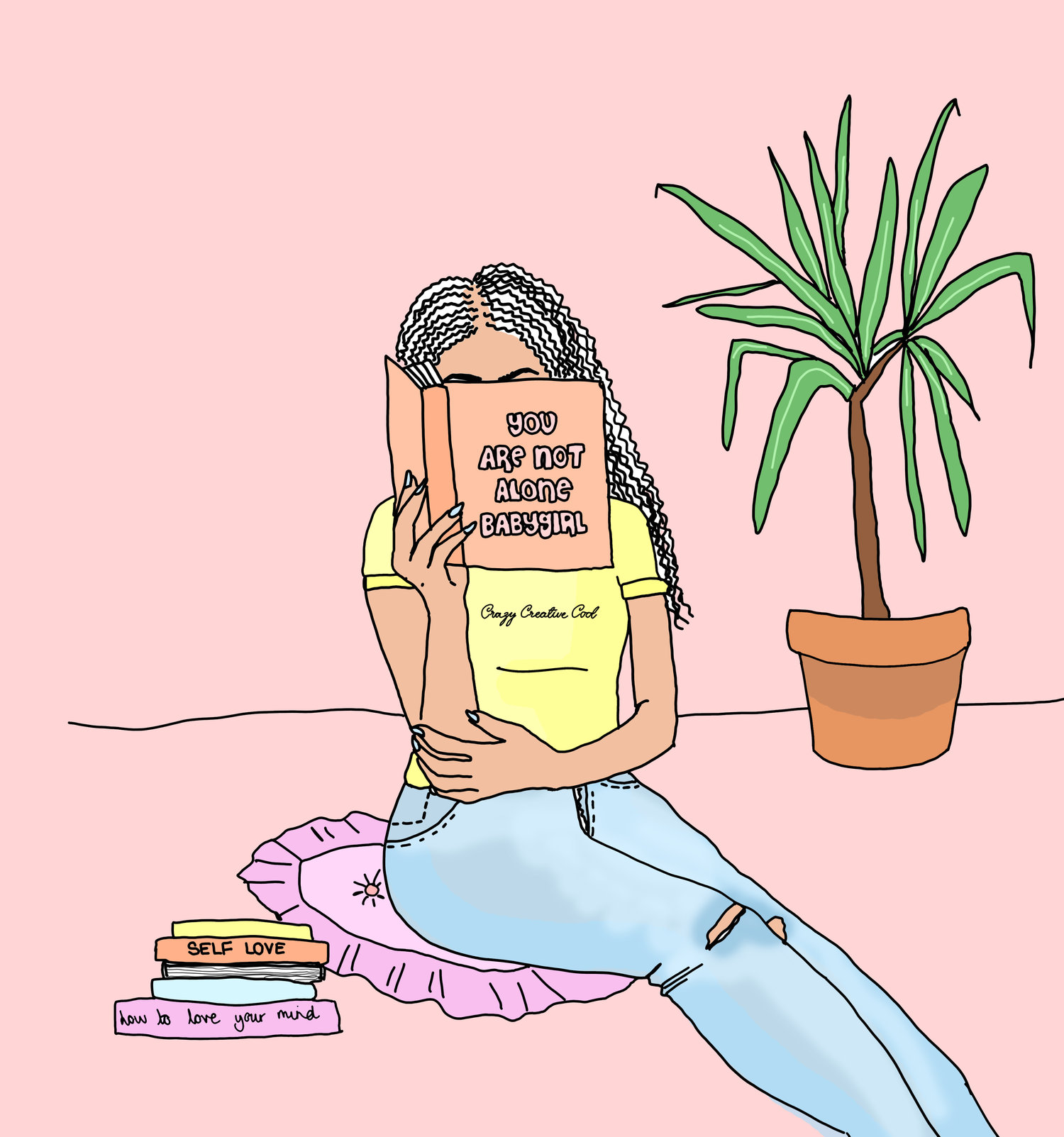 struggling with negative self talk and productivity? Check out our workbook: